Fortunate Fridays (10/14/22)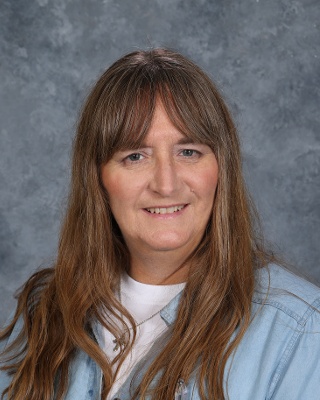 Happy Fortunate Friday everyone! In Eagle's View, we are always so fortunate to the people who read our newspapers, support our work and our studies, and of course, we are so fortunate for our staff! For the rest of the year, we will be spotlighting many of our North Staff for everything they've done for us. Today, we have Mrs. Julie Kinder from the administration office! We are so fortunate for you Mrs. Kinder!
About your family: 
JK: My family, I have a husband and 4 boys all of who graduated from Liberty, I have a daughter-in-law and I have a soon-to-be daughter-in-law who coaches the C-team volleyball here at North.
What are your hobbies?
JK: Being outside, watching playing sports, playing with my dogs, and reading.
What are your favorite sports teams?
JK: Right now it may be a little hard for them but the Royals and of course the chiefs are fun to watch, my husband is a KU grad so we're big on KU basketball.
Where are you from:
JK: I am from Independence MO, I moved to Liberty when I started college at William Jewell.
What brought you to North?
JK: My mom was a teacher so I was always around the education field.  I then became a Hall monitor and an Assistant Registrar at LHS and then was given an opportunity to go to the growing new high school and become an Administrative Assistant.
Who are you fortunate for?
JK: I'm fortunate for my family, who are close to home and we hang out a lot and love being around each other.
Favorite part of your job?
JK: Well of course working with Mrs. Carlisle and the students and the teachers and organizing things for everyone and working with subs and placing them in classrooms.