Say Yes to the (Prom) Dress
Popular Styles of Prom Dresses Over the Decades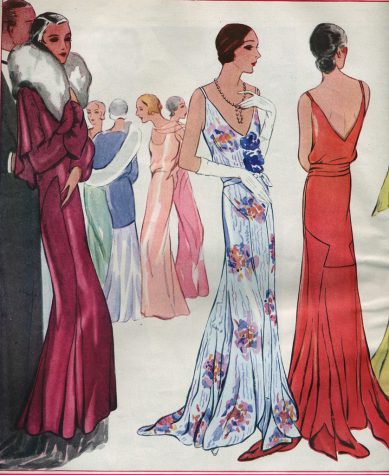 As fashion trends change with the years, so do popular prom dress styles. Prom dresses have evolved over time. What was popular to wear at prom in 1973 is completely different than what is popular in 2023. As the years went on, prom became fancier which meant so did the dresses. 
In the 1930s, prom was just beginning. It was a formal party that middle-class people threw. It was their form of the upper class' debutante balls. All the women planning on attending agreed on the same style and wore the same dress. When the 1940s came, prom parties became popular in the U.S. During this decade, the hourglass figure was trendy so prom dress styles emphasized that. The 1950s started the actual takeoff of the prom tradition. Sleeveless gowns made their way into the mix, worn with huge skirts made of tulle and taffeta. The 1960s became the year of extravagant dress with bright colors such as orange, red, yellow and pink.
As the 1970s started, this decade introduced geometric, floral and plaid patterns with bright colors. This decade also introduced ruffled skirts and colored tuxes for men. These types of clothing were never used for formal occasions before. That was the start for more unique styles. In the 1980s, all that was trendy was the brightest and biggest prom dresses of all time. Madonna inspired women to design and wear huge, bright-colored dresses with puffy skirts as well as puffy sleeves. Then in the 1990s, things started to calm down. Silky and simple fabrics became popular as well as dresses with open backs. Short dresses made their way into the prom dress mix in this decade.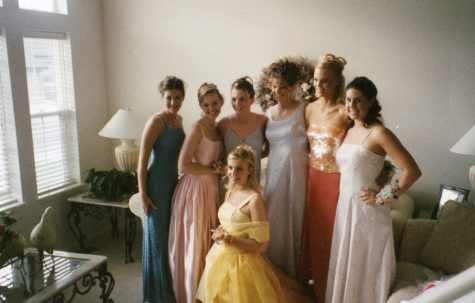 But as the 2000s came, designers kicked it back up again. Silky dresses were still popular but this time, those dresses were covered with over-the-top decorations such as crystals, sequins and shiny details everywhere. 2010s brought the one-shoulder dresses as well as cutouts and two-piece sets. Since we are still early into the 2020s, we don't know yet what this decade has brought to expand prom fashion. 
Just like the styles have changed over time, so have the prices. The typical cost a teen would spend on prom has risen over the years due to dresses costing more and everything else adding up. The average prom dress right now costs between $500 – $600. The average amount a teen girl might spend on prom is $900 – $1000. Prices of dresses may or may not continue to rise as the years go on depending on styles changing. 
Over the years, dresses went from extravagant and shiny to delicate and simple. Prom dresses will continue to grow as the years go on and as the fashion trends change.