Women's Tennis Takes On McDonald's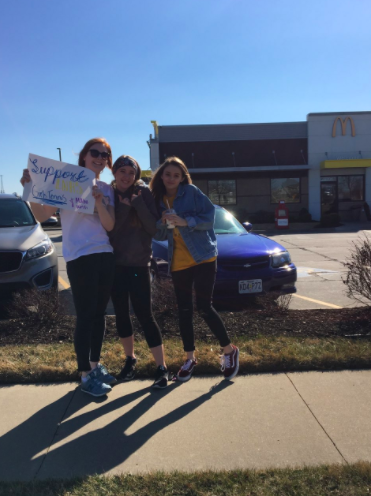 On March 13th, the Liberty North Women's Tennis team set aside their racquets and picked up their donation buckets, all in the name of helping others.
"We went to work at McDonald's with our tennis team to support and donate to the Ronald McDonald House. Our sport is very passionate about this charity and giving back, so it was an amazing experience to be a part of," sophomore Hannah Tritz said.
The girls did a number of jobs, from opening doors, delivering orders, holding signs, and frying fries.
"I personally called out orders, but some other girls in my group worked at the window, making fries, holding signs, and preparing orders. We all loved working for such an amazing cause," Tritz said.
McDonald's is known to help school organizations raise money. Earlier in the month, Women's Softball had their own night of raising money.
"They really are super helpful in making sure we all have jobs and are earning our fair share. It really is just a great opportunity to earn money for a great cause," junior Meg McConnell said.