Kurt Cobain's Legacy: 31 Years in the Making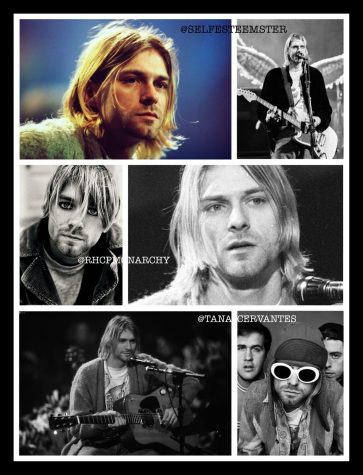 February 20th is Kurt Cobain's 51st birthday, and April 5th will mark 24 years without him.
Cobain was the lead singer, guitarist, and songwriter for Nirvana, a grunge band that was apart of the Seattle Grunge Movement along with Pearl Jam, Alice in Chains, and Soundgarden. The band formed in 1987 when Cobain met bassist Krist Novoselic at Aberdeen High School in Aberdeen, Washington. The band would have five different drummers before settling on Dave Grohl.
Nirvana released 3 studio albums, Bleach in 1989, Nevermind in 1991, and In Utero in 1993. Nevermind was named the pivotal album among Generation X teens, with anthems like "Smells Like Teen Spirit", "Come As You Are" and "In Bloom", marked grunge music as mainstream. The album was certified Diamond by the RIAA.
Kurt was known for writing and putting truth in his music; he wrote about real experiences in his life and all the pain he faced.
"My body is damaged from music in two ways. I have a red irritation in my stomach. It's psychosomatic, caused by all the anger and the screaming. I have scoliosis, where the curvature of your spine is bent, and the weight of my guitar has made it worse. I'm always in pain, and that adds to the anger in our music." – Kurt Cobain, 1993.
Nirvana shook up and changed the music scene; rock and roll will not be what it is today if it weren't for Nirvana and the other grunge bands, and music will never be the same since Generation X.
Lars Ulrich from Metallica reflects on Kurt's legacy:
"With Kurt Cobain you felt you were connecting to the real person, not to a perception of who he was — you were not connecting to an image or a manufactured cut-out. You felt that between you and him there was nothing — it was heart-to-heart. There are very few people who have that ability."
Cobain still continues to impact many musicians and youth today. I grew up listening to Nirvana and Kurt influenced me to learn the guitar and write my own music. Thank you, Kurt for all you've done. You meant will.
"Wanting to be someone else is a waste of the person you are." – Kurt Donald Cobain.