New Music To Enjoy and Look Forward To!
There will be no shortage of new music in 2023. Many artists of varying genres have released albums and singles, and there is an abundance of music planned to be released this spring. Here are reviews of recently dropped music and a look into three albums coming out before the end of March.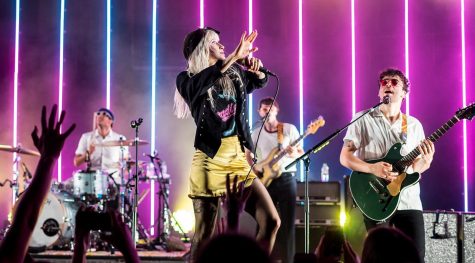 On February 10, alternative band Paramore released their sixth album with ten tracks, This Is Why. This album is so good. "This Is Why," "The News," "Figure 8," "You First," and "Thick Skull" are my favorites, but all the songs are cool. I love the lyrics and how politically charged the songs are. They call society out without necessarily being rude about it. The album is full of political anger, critiquing societal norms, and frustration with the status quo. The second half steers toward personal struggles, which can be more relatable for people. "You First" has a Jekyll and Hyde type of concept, "Liar" is about protecting others at the expense of yourself, and "Thick Skull" is about resilience throughout toxic relationships and getting out of them. The album tells a story. The songs are still darker and deal with serious topics while having interesting and pretty lyrics, which is something I love that music can do. Except for "Big Man, Little Dignity," I enjoyed the whole album and have nothing negative to say about it.
   Pop-punk band Fall Out Boy released their single Heartbreak Feels So Good on January 25. It has three tracks; "Heartbreak Feels So Good," "Love From The Other Side," and an edit of the second song. I'm a bigger fan of their older albums like MANIA and From Under The Cork Tree, but I still like this EP. The title track, "Heartbreak Feels So Good," was okay; it's not something I would listen to on my own, but if it played on the radio, I wouldn't skip it. It reminded me a little bit of Panic! At The Disco, and I feel like the concept of your feelings for someone changing and fading is kind of cliché, but overall it's a good song. "Love From The Other Side" is better, in my opinion. I liked the rhythms, lyrics, and dark sound, and loved how the song began with strings. I liked how the softness of the opening contrasted with where the guitar and drums come in. Both songs are good, but I preferred the second one on the EP. Fall Out Boy is playing at Azura Amphitheater in Bonner Springs, Kansas June 24, after their new album So Much For (Tour) Stardust is released.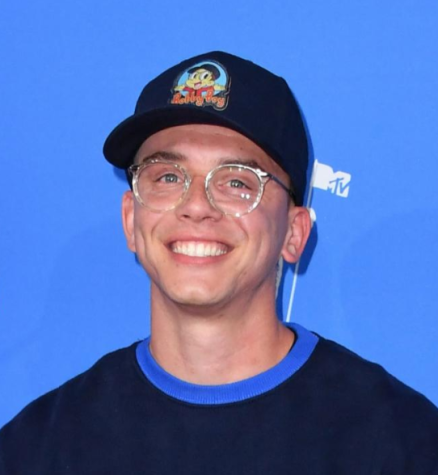 On January 13, rapper Logic released his single Wake Up. I love this song, from the sound to the lyrics. I just think it's so cool. The story "Wake Up" tells is also intriguing. Logic tells it without excessively cussing, as many rap songs do. It details his life and how he made it out of the poverty cycle by working to be as successful as he is while acknowledging that not everyone can do that because of their circumstances, and that's not fair. It isn't a busy song, and it doesn't seem like he's showing off. "Wake Up" can get stuck in your head, at least for me. My only critique is that the beginning and end are pretty repetitive, and I think it had more room for potential, but I also like the simplicity of it.
   Set to release on February 24, the alternative group Gorillaz will drop their eighth album, Cracker Island. It will have ten songs; "Cracker Island," "Oil," "The Tired Influencer," "Tarantula," "Silent Running," "New Gold," "Baby Queen," "Tormenta," "Skinny Ape," and "Possession Island." Gorillaz is collaborating with Thundercat, Stevie Nicks, Adeleye Omotayo, Tame Impala, Bootie Brown, Bad Bunny, and Beck. The bonus tracks are a Japanese version of "Cracker Island" and "Crocadillaz" featuring De La Soul and Dawn Perry. Half of the songs came out as singles; "Cracker Island," "New Gold," "Baby Queen," "Skinny Ape," and "Silent Running." "Baby Queen" was leaked in September 2022, and Gorillaz responded by releasing the single later that month on the 30th.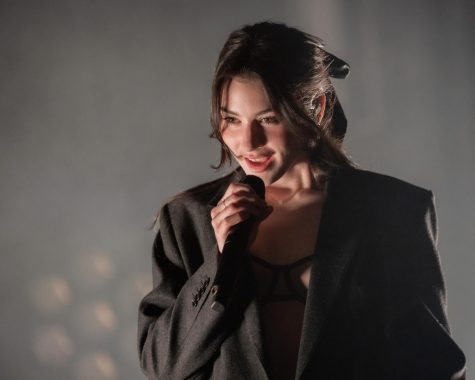 Following Cracker Island, pop singer Gracie Abrams is releasing her debut album Good Riddance on February 24. "Where Do We Go Now?" was pre-released on January 13, and "Amelie" dropped on February 10. She wrote all the songs with Aaron Dressner except for the closing track Right Now. There will be twelve tracks; "Best," "I Know It Won't Work," "Full Machine," "Where Do We Go Now?," "I Should Hate You," "Will You Cry?," "Amelie," "Difficult," "This Is What The Drugs Are For," "Fault Line," "The Blue," and "Right Now." Abrams has already made The Good Riddance UK and EU Tour public, where she starts in Dublin, Ireland, and ends in Zurich, Switzerland. The North American tour will begin in Chicago, Illinois, and end in Berkeley, California.
   R&B singer Kali Uchis will drop her third album Red Moon in Venus on March 3. It will be her first album since 2020. Uchis describes it as a "timeless, burning expression of desire, heartbreak, faith, and honesty, reflecting the divine femininity of the moon and Venus." The album consists of tracks "In My Garden," "I Wish You Roses," "Worth The Wait," "Love Between," "All Mine," "Fantasy," "Como Te Quiero Yo," "Hasta Quando," "Endlessly," "Moral Conscience," "Not Too Late (Interlude)," "Blue," "Deserve Me," "Moonlight," and "Happy Now." She is performing at this year's Coachella and will begin her North American tour in Austin, Texas, and end in Phoenix, Arizona.