Banned Books: An InDepth Look
Banning books is a well-known topic, but what do people think of such a controversial matter?
     Book bans have occurred throughout history but have been increasingly prevalent throughout the past few years, especially within education. Though Liberty North has not faced a book ban, school districts near us, such as Kearney public schools, have seen challenges.
     "Kearney: School district librarians are reviewing materials in their collections to evaluate any potentially sexual imagery, district spokesperson Ray Weikal told The Star in a statement on Tuesday," The Kansas City Star said.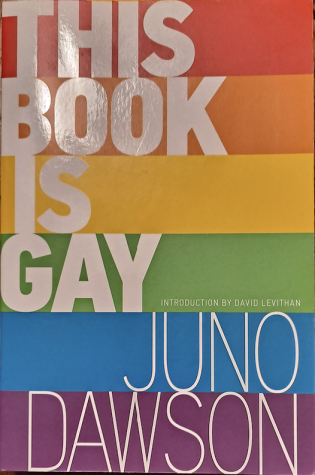 Various subjects are being challenged and banned. The LGBTQ community, characters of color, and racial inequality are the most heavily considered topics when debating whether or not to ban a book.
     "A lot of the people I've spoken to say they don't consider the bans they want to be racist or bigoted. They say the books contain specific content that they feel isn't appropriate for children, and they will sometimes point to explicit passages. But librarians we speak to say that the most challenged books around the country are basically all about Black or brown or LGBT characters," an interview with Alexandra Alter in The New York Times said.
     CNN clarifies how much of the questioned books are about these topics.
     "About 41% of those were books that tell stories related to LGBTQ people or that have a queer lead or prominent secondary character, the report says. Another 40% of the titles have main characters who are people of color, while 21% of titles directly address issues of race and racism, the report said," CNN said.
     The only book bans in the area are in Kansas City public schools, creating differing thoughts with staff at Liberty North. They may not directly impact Liberty North, but it influences the community we live in. That then affects the students at school.
     "We have observed that the students who advocate for those books are better thinkers and advocates for open access. We are looking at that as hopefully having a positive impact from book banning. This will help you all be stronger advocates for things you believe should be in your libraries," librarian Connie King said.
     AP English Language and Composition teacher Jairus Tapp elaborates on his thoughts regarding the bans.
     "First, I think parents have an absolute right to be part of the conversation about what books their kids read. I'm always hesitant to have any group decide for another group whether or not something is good for all people. Group-wise, I think we should, as kids get older, be pretty cautious if we're going to ban a book. But, it needs to come with tremendous cause, not just because it made one person squeamish. One parent isn't deciding for all kids, they're deciding for their child," Tapp said.
     The act of challenging and banning books is both positively and negatively viewed. Opinions vary among parents and students.
     "I don't tend to believe that kind of sheltering is going to help. I look at it from two different perspectives; one as a parent and one as a teacher and educator. I feel like if I can explain why I want to use this text and if it has curricular advantages, I should be able to read it. If a parent doesn't want me to, we have alternative texts. But, I don't tend to believe that kind of censorship helps kids," Tapp said.
     Freshman Preston Aguilar shares his perspective as a student.
     "I disagree with it because, yes, canceling topics such as homophobia, which I'm assuming is more for little kids, can be good, but we need to reveal things to the world that happen in everyday life. Honestly, in my opinion, book banning is making a lot of people more ignorant than people already are," Aguilar said.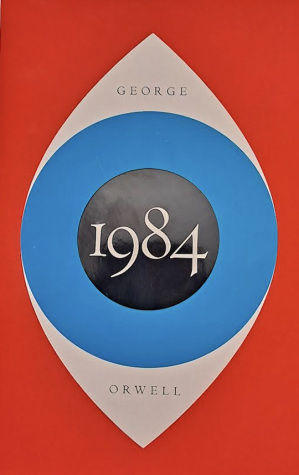 Government officials also have firm stances on this.
     "Last fall, a Republican representative in Texas put together a list of 850 books that he argued were inappropriate material in schools and included books about sexuality, racism, and American history," The New York Times said.
     Because this is a widespread issue, technology plays an important role in the information people receive about book banning because of its significance in society.
     "I believe the media is showing one side of the story when it comes to book banning. When I see headlines and social media posts about it, they're always talking about the people wanting to ban the books, not the people impacted by this literature being taken away. I think this impacts teens because if we are only shown the view of people taking them away, we aren't given a stance to feel connected to. If we saw more about the impact of taking away the books, I think book bannings would happen less," junior Kansas Bracken said. 
     Technology also influences access to challenged and banned books.
     "I believe that the action of book banning will be harder through access to online libraries. To ban a book, you have to completely take away access, and that is a lot harder to accomplish with the existence of online media," Bracken said.
     Libraries within the U.S are affected by access to restricted books online. 
     "Some libraries have removed physical copies of controversial books but still offer them as digital checkouts through apps like Libby. Meanwhile, some lawmakers are going after the online technology used by libraries, hoping to block certain content," Washington Post said.
     People are concerned about kids' exposure which is why book banning is a sensitive and controversial topic. It impacts many communities across the country. Though Liberty North has not directly experienced this, the actions and voices brought to light in the city of Liberty still affect the student body.
     "I worry that if we're so tepid and insecure about justifying the books we have, we won't have many books for the whole range of students we have. We don't just have one student with one life experience, and they should be able to see themselves in the books they read. Oftentimes when we get into book banning, we end up banning the books that look less like us and more like someone else. And that seems problematic," Tapp said.