An Inside Look at J-Day – Journalism Event at Mizzou
   On Wednesday, March 29, the Liberty North media department traveled to Mizzou for J-Day, an all-day journalism event where you compete against other Missouri high schools, enter on-site contests, and attend various sessions to learn about writing, leadership, photography, and page design.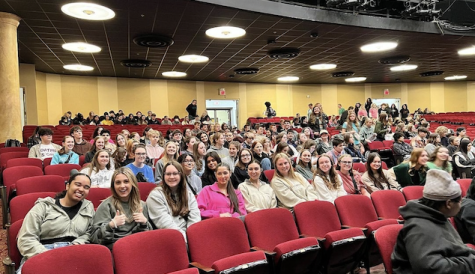 J-Day is a unique experience that allows students wanting to pursue journalism, photography, and broadcasting to grow their skills and spark inspiration within the classroom. The day begins in Jesse Hall where schools are introduced to the University and what the day will entail. The Dean of the School of Journalism gives a speech about the journalism program as well as Art Holliday, a Mizzou alumni anchor at a St. Louis news station, delivers a speech that is open to questions. You then break to head to two sessions of your choice. I chose to attend one about photoshop where you learn basic skills for design and one about investigative v in-depth journalism where the instructor described important aspects, gave advice, and shared ways to develop creative and meaningful story ideas. Both were interesting and gave me ideas about what to incorporate in my next story and designs. You can also go to an on-site contest, or more, which takes place in Jesse Hall. The categories are photography, design, and writing.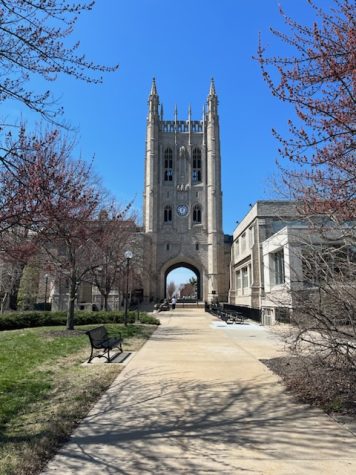 The sessions are a great chance to get a feel for what college life is like on campus. Granted, the college students are on spring break during this time and you aren't taking college courses, but multiple buildings are utilized for the sessions and you can explore the campus. You get a glimpse of what the classrooms and teachers are like. Around lunchtime, you can walk to a number of nearby restaurants, ranging from chains to sit-downs to local businesses. This gives you the chance to see more of the campus and, for juniors and seniors, is an opportunity to consider applying for the college if you fall in love with the campus.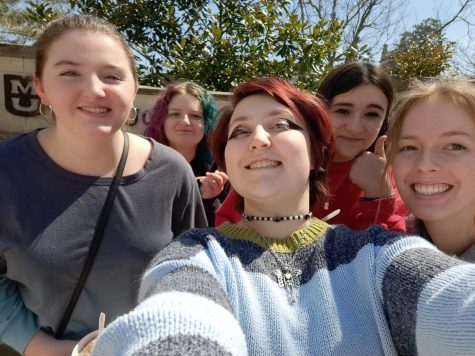 The day wraps up in Jesse Hall where the award ceremony is held. The Journalist of the Year is awarded and the winner delivers a short speech. This year's winner was Emilia Belcolore from Kickapoo High School in Springfield, Missouri. The ceremony kicks off with the on-site contest winners, including some of our very own students. It then flows into the state-wide awards where the speakers announce the top ten winners in every category for the top two awards given. The ranking is as follows: Best In Show, All Missouri, Superior, Excellent, and Honorable Mention. North took home many awards in almost every category, and we were all very excited, proud, and, for some students, pleasantly surprised. North received 5 Best In Shows, 10 All Missouris, 12 Superiors, 6 Excellents, and 8 Honorable Mentions.
   J-Day is not mandated, but for those interested in pursuing any form of journalism, I highly recommend it. This was my first year going and there was not a second of it that I didn't enjoy. It's a great opportunity to spend time with friends, socialize with new people, and learn incredible, significant things. Though you will be tired by the end of the day, it is definitely worth it in my book.