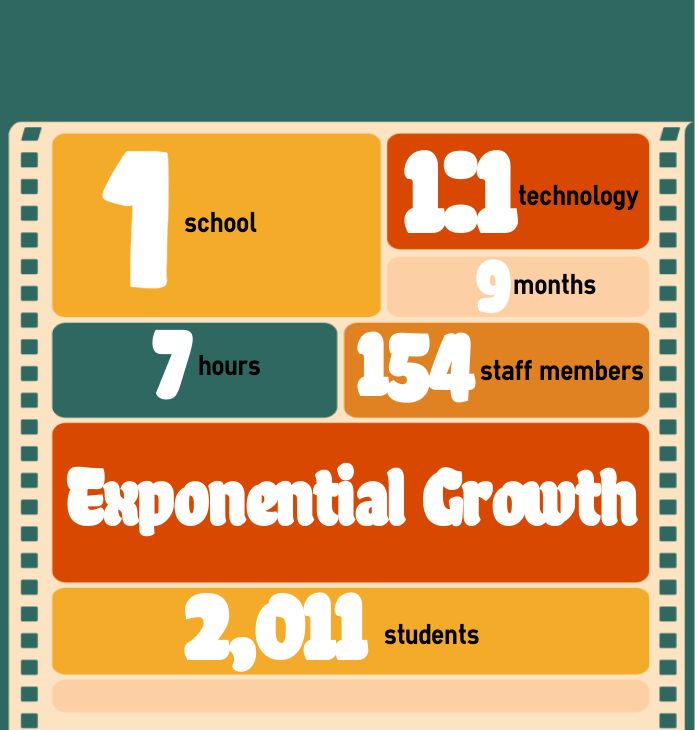 Inconsistent Internet
November 8, 2019
   Students and teachers at North are very reliant on technology and are consistently being impacted by internet shut-downs, leaving students to sit in their classes, unable to do the work scheduled. When the internet goes down, the technology department does all they can to get it up and running efficiently, but there is only so much they can do.
   "We are using more bandwidth and more devices are getting on. It can be fixed [but] it is beyond our control [because] a lot of it is going to depend on putting more money into our technology. It's possible that they haven't updated what we have now because money is going into networks in the new wing," Technology Support Specialist Rolando Aguilera said.
   The tech department's work does not go unnoticed by the school, as they have been frequently experiencing difficulties.
   "It's a big issue, [but] we have an overall pretty reliable internet. Our tech department is very responsive," math teacher Susan Link said.
   Though the effort to make the day run smoothly for the school is appreciated, the inconsistency of the internet is recognized as a problem.
   "We are so dependent upon the online platform for progress and practice. For any school that is one to one, reliable internet is a big component of that. For my students, especially, because I have so many students that are dependent on online practice and online quizzes, it kind of kills momentum. It forces us, teachers, to do a workaround that takes paper we don't have and time we don't have," Link said.
   These schedule and resource alterations do not only change how the teachers go through their day: the students have to get their work done for some technology-based classes, without the technology to do it.
   "It is very important… and can be a great help for learning and practicing new concepts. There are certain classes I do not use my computer in as much and there are also some that I always use my computer in. In some classes all of my assignments are online [so] as a class we may not be able to do something we previously had planned and we are not as productive," sophomore Mikayla Farage said.
   This technological bump in the road is not at all lessening the importance of having the technology and internet available.
   "I think [technology is] crucial and it should be a priority to get it fixed," Aguilera said.
   "It is the way the world is going to work. When you're using the internet, they're using life skills, not just math skills, not just history skills. They are learning how to communicate with the rest of the world," Link said.