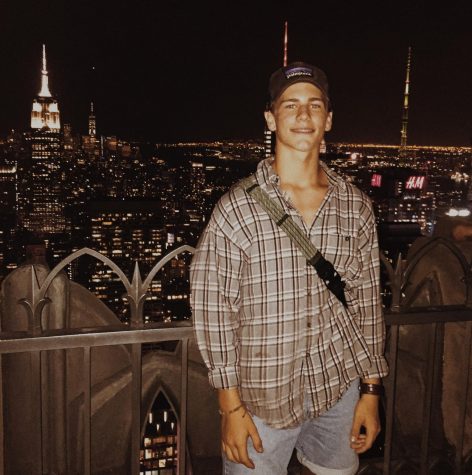 Hi, I am Ashton Overby and I am a photographer for the school newspaper. Outside of school, I love to take pictures, drink coffee, and go rock climbing just to name a few. I have a sorta big family and a dog (I care about him the most) his name is Lewis.
My camera is as old as your great-grandmother but she's awesome even though she likes to throw fits. I bought her off of eBay for $200 because I am a broke high schooler. She only works for me which is also nice because I raised her loyal. She has dust on her internal mirrors and has a scratch on her body from an accident that involved falling 18 feet off of a deck. But I love her and she works good for me... even though half the time your phone can take better pictures than she can.
Thanks for listening about my oh so interesting life. I'm gonna go get a coffee.
Ashton Overby, Photographer
Feb 13, 2019

Vaping at Liberty North

(Media)

Jan 22, 2019

PLTW Class – Ashton Overby

(Story)

Oct 29, 2018

Haunted Places Around KC

(Story)