Adult Costumes can Continue
Hang on for a minute...we're trying to find some more stories you might like.
I think that it's fine for adults to wear costumes, and by adults I think that it means people of thirty or higher. There are clearly bad examples adults rarely know what's cool and what's not, but a lot of times they wear they for good reason. Say a dad wants to take his little girl and her friend's trick or treating, but I don't think its bad for him to want to dress up and have fun with them. Or if some adults are going to a Halloween party it's not bad then either. There are only a couple reasons that its bad or unnecessary. Like a adult going out alone to trick or treat in a costume, it's a bit weird. Or if it's just a really dump costume, but that rule goes for anyone in a stupid costume. For the most part though just let them do what they want, it's not like your dad wearing a costume to greet kids at the door is going to be cripplingly embarrassing for you. Or if your mom wanting to be the "cool" mom with the funny costume, neither of them really matter enough to be weird or stupid.

About the Writer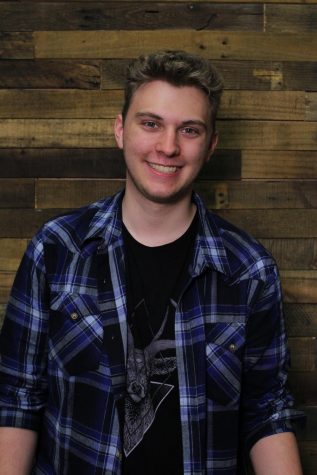 Evan Hellner, A and E editor
Hey, I'm Evan Hellner. I am the editor for Arts and Entertainment (A and E). One fun fact about me is that I play hockey. I love newspaper because I like...