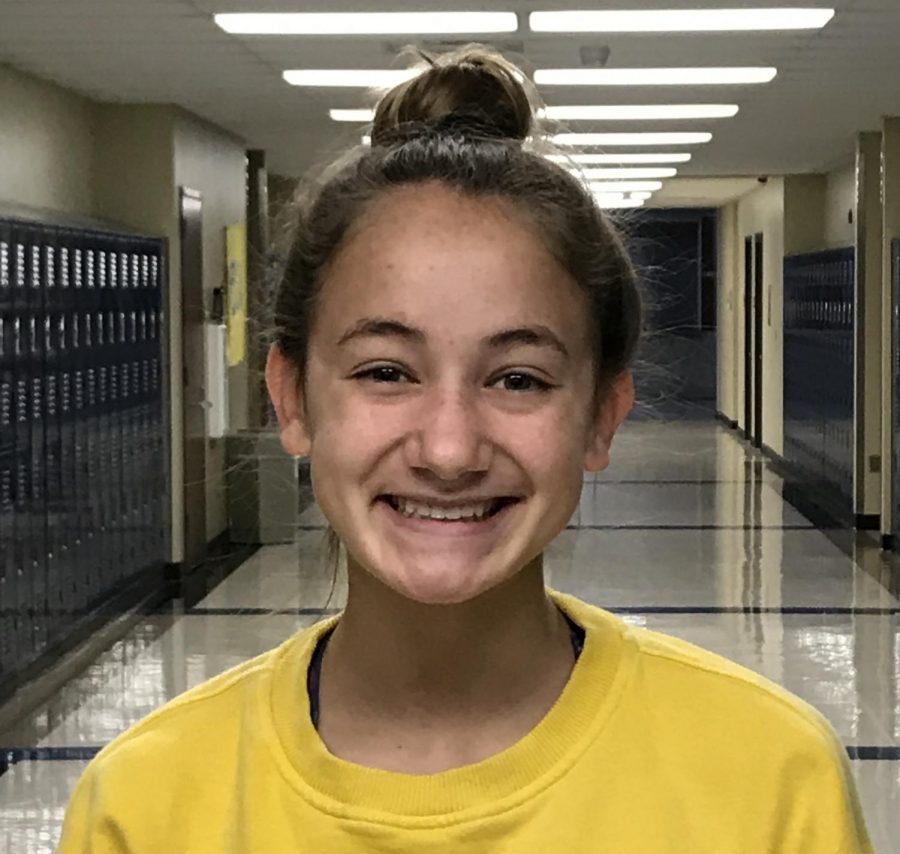 Karli Angle
October 12, 2018
   People can take joy from all parts of their lives. Much of that joy can come from school. Through school sports, clubs, and activities, students can meet many new people and make new friends. That is definitely how freshman Karli Angle feels about participating in school.
   "I am in student council and I feel like it really makes me a part of the school. We do a lot for the students and the school, especially during homecoming. It's really fun because you get to meet a lot of new people that you usually wouldn't and get to know and hang out with upperclassmen," Angle said.
   Many students also participate in school sports. This is a good way to stay fit and also be involved. Angle has played soccer and basketball for many years, and she plans to continue through high school and even college.
   "I play basketball and soccer. I have played basketball since kindergarten, I hope to make the basketball team through all of high school. I have been playing soccer since I was three, I just want to play through high school and that will probably be it. I will maybe play basketball in college but probably not soccer," Angle said.  
   Clubs and sports can definitely help the school and give yourself something to do, but it's also important that you can meet new people through these activities. It is easier to get to know people when you are social, and having friends is extremely important, especially in high school, to get through hard times in life. Luckily for Angle, she is a natural born extrovert and finds it easy to talk to and get to know new people
   "I am definitely an extrovert. I like being one because I feel like it is really easy to talk to people. I can just go up to anyone and start a conversation. But, people can sometimes think I'm mean. I don't know why they do, but I would like to think I am actually pretty nice." Angle said.

   Angle's friends agree with her that she is very social. Freshman Becca Hall knows how important sports and school are to her.
   "Karli is a really amazing person, she is so nice, helpful, and very talkative and social. Her sports can make her very busy, but I think she really enjoys them and it also makes her a better team player and sociable. She also really likes school, she gets to see all her friends who she doesn't see otherwise, though she does not actually like learning," Hall said.