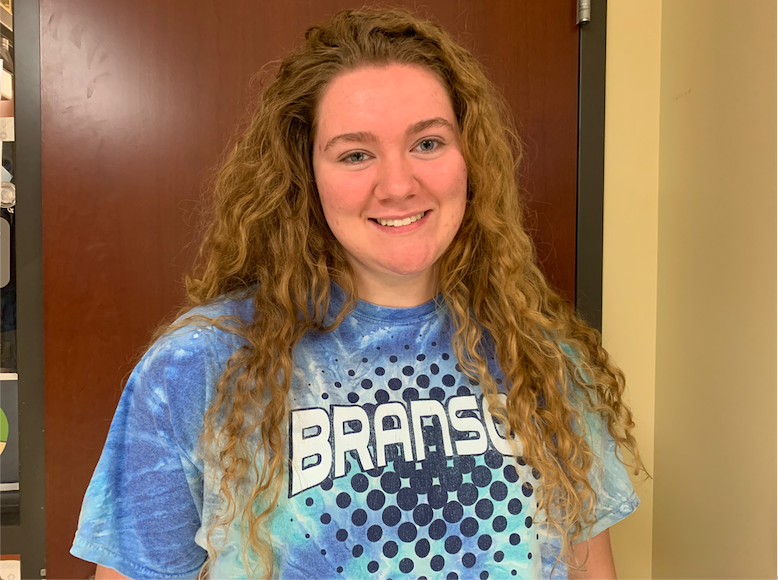 Caitlynn Morrow
September 13, 2019
   Some people have always known what they want to do in life while others have more than one interest and are torn between choosing just one. Sophomore Caitlynn Morrow has always been fascinated by psychology and writing and volleyball has been her favorite activity ever since she was a child.
   "I've thought about mixing the two. Maybe writing about psychological ideas but don't know if I'll even pursue it in the future. I don't know if I'll go to a special school for psychology," Morrow said. 
   Personal experiences have also majorly affected Morrow's interests, including volleyball.
   "Volleyball has always been super fun, I've always loved the game and there was never a moment where I didn't like it. Psychology is just interesting to me. I became interested in writing during a National History Day project," Morrow said.
   Morrow has also been thinking about how a volleyball scholarship might affect her pursuing one of these two hobbies.
   "It would definitely be hard and in college, you have to do stuff on your own and those classes would be a lot of stuff outside of volleyball. In big schools, volleyball is full time and lots of traveling but I don't think it affects what I choose to do," Morrow said. 
   If volleyball works out for her, then she has goals for the type of school she wants to go to.
   "I don't currently have any ideas but I am interested in getting into a division one university for volleyball. Other than that, it is where I get scholarships to go to," Morrow said.
   She is still willing to be very open minded about different opportunities that may come up whether it's an old interest or a new one.
   "I am most looking forward to going into a job I do not hate. That is a goal that a lot of people have but if I'm still interested in psychology or writing, I think that would make my life a lot better," Morrow said.