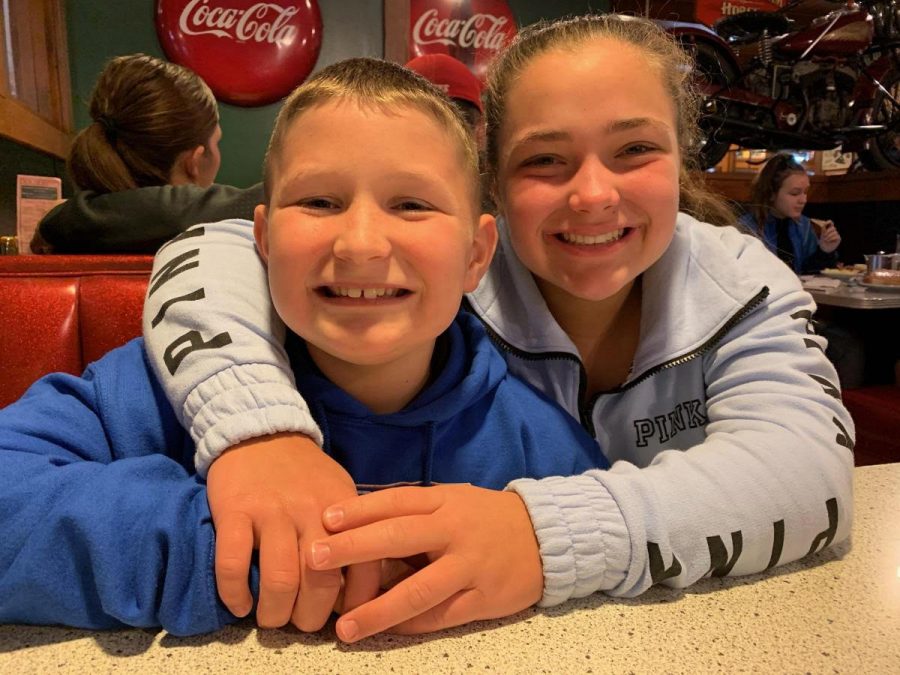 Allie Henry
October 9, 2019
   Freshman Allie Henry is a softball player, a daughter, a hard worker, and an Eagle. She has lived in Liberty her whole life and has never moved out of her house. 
   "My favorite activity outside of school is softball because I'm basically doing it all the time and my family is really into sports" Henery said. 
   Henry has been playing softball ever since she was very young. She plays for Liberty North right now.  
   Henry enjoys doing other activities outside of school when shes not working on schoolwork or playing softball. 
   "I like playing softball and going to the trampoline park and swimming," Henry said
   Henry likes to be active and go out to do physical activity with her family and friends.
   "I would consider my spirit animal to be an eagle. The reason why is because that's what my family has told me and they describe me as very observant and strong." Henry said.  
   She also went to Lewis and Clark elementary.
   "If I was a color I would be magenta or a shade of purple. I think it represents that I'm chill but I can still get upset or mad at times," Henry said.
   Henry went to school with friends like Tatum Goreke at Heritage Middle School. She is known for her honesty and kindness.
   "Allie is really nice and she's very honest and I love her for that. She's very caring and she will look out for her friends." 9th grader Tatum Goreke said.   
  Henry also works hard in school and doesn't slack off. She sets her mind to something and goes for it. 
   "Allie is a really hard worker and she's really passionate about what she works on," Goreke said.  
   She is considered a very apologetic person by her friends.
   "She is one of those people who apologize for doing nothing wrong and she apologizes for other people's actions," Goreke said.
   Henry has a bond with her family and considers the best day of her life a special day she spent with her dad. 
   "I would consider the best day of my life whenever I was in 5th or 4th grade and my dad came to the front door with flowers and took me to Chilli's for a dad and daughter date night. It was really cute," Henry said.