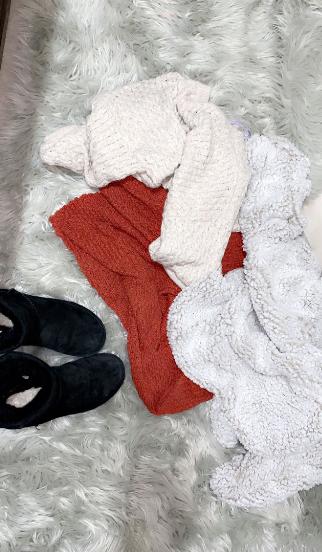 The First Day of Fall
September 30, 2019
   Some students are unhappy that summer is over while others cannot control their excitement for the first day of fall. Sophomores Faith McMillin and Esmeralda Gomez, as well as Junior Avery Gifford all have a separate outlook on which one from the two they like better. Gifford has a summer schedule full of summer activities that she enjoys.
   "I get to do whatever I want and there are no rules. I get to hang out with my friends more often. I have more free time and I get to go to the lake. I like tubing, skiing, wakeboarding, and fishing," Gifford said.
   Unfortunately, those, along with some other things, are activities she can't do as often in the fall.
   "I cannot go see my grandparents as often. We go hunting. I will miss going to the lake every day because it was nice weather and playing softball every weekend with my best friends," Gifford said.
   Gomez likes traveling and going on trips she can't do as often because of school.
   "I want free time and not having to worry about grades or school. I went to Hawaii for band and we marched four and a half miles and went on tours and had a lot of fun hanging out with each other," Gomez said.
   McMillin, on the other hand, is already in her fall gear and ready to participate in all the fall festivities that are to come.
   "I like jeans, cardigans, boots, and fuzzy socks; and to be able to bundle up in blankets and warm clothes. I enjoy the weather and colored leaves and Fall Fest. As a kid, I used to love going to the pumpkin patch with my family. I also love Thanksgiving because I love the food. My family is full of really good cooks and I get to see a lot of my family that I don't see often," McMillin said.