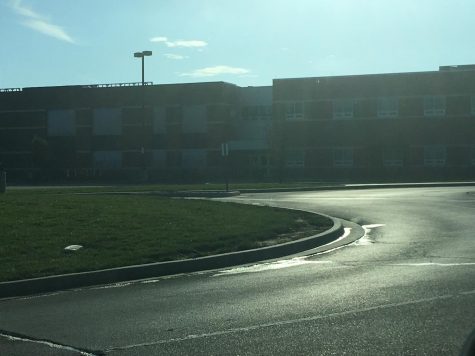 Eagle Point
November 1, 2019
   Only a few more months and the students and teachers will be moving into the Eagle Point innovation labs.
   "According to the construction crew and central office, construction should wrap up late December and then there is a formal process to take possession. We should be able to move in in January," Assistant Principal Dr. Camp said.
   As student numbers continue to grow, the building of more space was a necessary move for the future functionality of the school.
   "Liberty North is growing exponentially and we're anticipating additional growth," Dr. Camp said.
   Practical arts teacher Jody Fowler is awaiting her move into Eagle Point. 
   "I'm very excited about it. We are overcrowded and teachers are having to flip flop rooms. [There will be] more space to spread out and teachers will have a home location for students to find them in," Fowler said.
   From a student's point of view, the new wing has the ability to increase efficiency in the things they do every day.
   "The hallways can be very crowded at some points, and I believe the new wing will help reduce the crowdedness [and] a change of environment at school [will] be very exciting and different," sophomore Kaylyn Farage said.
   The innovation labs being created in Eagle Point were created through various groups of people in the school district and community for the use of the classes moving in, as well as for community events, which was an important consideration in the design.
   "The design itself incorporates a lot of flex spaces and innovative resources," Camp said. 
   This unique addition to the school is no longer far out in the future.
   "I believe the new wing will…create a more healthy environment for Liberty North," Farage said.